Timor Anzeigen Standard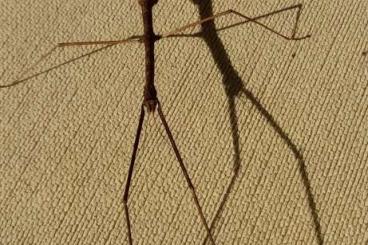 +2
Verkaufe Insekten
PHASMID, PHYLLIUM, HAAINIELLA, PARECTATOSOMA EGGS
List of phasmid eggs available. Sold in lots of 30 eggs, larger orders possible.
Worldwide shipping. Contact for prices and care
Achrioptera manga 'Orangea'
Autolyca herculeana 'Tegucigalpa'
Clitumnini 'Chu Yang Sin'
Cryptophyllium 'Xishuangbanna'
Didymuria violescens 'Boyne valley'
Eurycnema versirubra 'Timor'
Lamponius guerini
Lamponius guerini 'Saint claude'
Oxyartes despectus 'Pokhara'
Parectatosoma minus
Peruphasma shultei
Phanocles 'Piedras blancas'
Phyllium ericoriai 'Marinduque'
Phyllium gantugenese 'Rizal'
Ich suche Malayopython timorensis.
Alter egal. Feel free to Offer.
Suche / looking for:

1.1 Python molurus molurus (Pimbura/Sri
Lanka/India/Nepal)
1.1 Python natalensis
0.0.1 Acrochordus sp.
1.1 Malayopython timorensis

Ich freue mich über alle Angebote! / All offers welcome!
+2
Verkaufe Warane
Biete 1.1 Varanus timorensis
Biete 1.1 Varanus timorensis aus 2017
Preis für das Paar liegt bei 800 €
Bitte nur bei ernsthaftes Interesse schreiben für weitere Infos und Bilder.

Grüße
Hello, I'm searching

Varanus Scalaris
Varanus Timorensis Kisar
Varanus Reisingeri 0.1-0.2 max.5 years old

Pls contact via email
Thank you
Hello,
i would like to buy a Varanus Timorensis,
send me a mail if u sell one
sex does not matter (not for breeding just as a pet)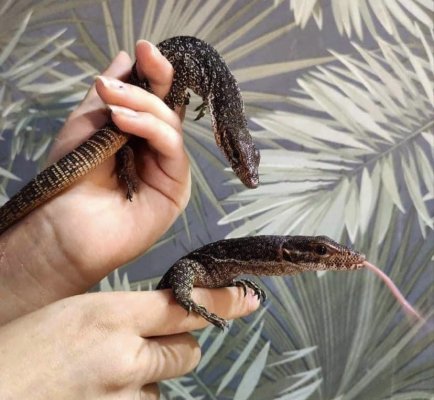 +1
Suche/looking for:

Varanus Prasinus
Varanus Beccari
Varanus Macraei
Varanus Reisingeri
Varanus Timorensis
Varanus Auffenbergi
Varanus Kordensis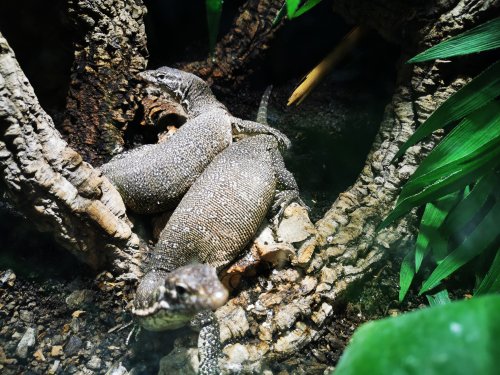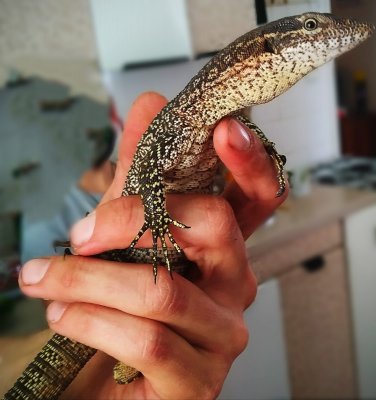 +1
Hello.
I'm looking for :

Varanus Pilbarensis ( 1.1 , 0.1 , 1.0 )
Varanus Scalaris ( 1.1 , 0.1 , 1.0 )
Varanus Timorensis (1.1 , 0.1 , 1.0 )
Varanus Tristis ( 1.1 , 0.1 , 1.0 )

Email : keldania3@gmail.com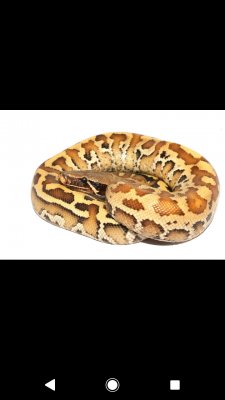 +2
Verkaufe Schlangen
NEW GENE PYTHON Blood Python BRONGERSMAIBlackeye
NEW GENE PYTHON Blood Python BRONGERSMAI
Blackeye was proven dominant (could be incomplete
dominant) by myself last year. I am offering blackeye matrix
combo.
This is your chance to buy a blackeye matrix combo male..
Pick from 4 animals.
I firmly believe this gene will have an INCREDIBLE SUPER
£3000 or trade for other rarer pythons + boas or kingsnskes
of same value. Green trees, white lips, timors etc wanted
Hier bei dem www.terraristik.com Kleinanzeigen können Sie:

Terrarientiere kaufen, verkaufen und tauschen.
Tiere und Zubehör finden oder kostenlos oder als Premium Inserat inserieren.
Kontakt mit Züchtern und Händlern aus dem In- und Ausland aufnehmen.