Nephrurus Anzeigen Standard
Nephrurus Anzeigen Premium
0.0.200 Isopod cubaris white shark
0.0.100 Phyllomedusa sauvagii cb23
10.5 Zhangixalus arboreus in trios
2.3 Nephrurus levis levis - adult ready for breed
5.5.20 rachodactylus auriculatus different colors and qualities
0.0.50 acantochelys spixii cb23
0.0.35 chelus fimbriatus imported 5 months ago, great eaters, good condition
0.0.50 Correlophus ciliatus
2.2.4 tiliqua gigas evanescense reduced pattern and patternless
0.0.20 Pogonna vitticeps high red hypo trans and hypo het trans
0.0.3 Astrochelys radiata big size good price cb with yellow pappers cb 2020
0.0.26 chelonoidis carbonaria cb23
2.5.9 Testudo horsfieldii proven breeder group and babies cb23
2.5 testudo marginata proven breeders group, every year produce good amount of babies
0.0.2 rachodactylus leachianus mt koghis
0.0.4 rachodactylus leachianus bayonaise
0.0.4 rachodactylus leachianus nu ana
0.0.4 microlophus albermaiensis cb 23
0.0.5 tiliqua nigrolutea lowland cb22
1.2 Drymarchon corais red/black tail proven breeders
3.3 drymarchon rubidus proven breeders
1.1 Anolis baracoae blue adult proven
3.1 Anolis sp red throat adult proven
1.1 Anolis guamuhaya adult proven
1.1 Anolis baracoae green cb2022
3.3 Enaylioides laticeps
1.2 Uracentron flaviceps
0.1.2 Varanus reisingeri
1.0 Varanus glauerti
1.0 Hemiteconix taylori
1.0 Nephrurus stellatus
1.0 Cyrtodactylus peguensis
1.0 Nephrurus amyae
0.1 egernia stockesi badia (adult/subadult)
Hello breeders!
We are looking for reptiles, amphibians and inverts of any kind!
As one of the biggest wholesalers in Europe, we are mostly interested in buying reptiles in larger quantities. Nevertheless, don't hesitate to offer us animals in smaller quantities as well.
Our goal is to establish a good long-term relationship to keep working together in the future.
You breed it, we buy it!
Here are some animals we are especially interested in:
- Varanus sp.
- Nephrurus sp.
-Strophurus sp.
- Goniurosaurus sp.
- Chamaeleo spp.
- Furcifer spp.
- Dendrobates spp.
- Morelia sp.
- Corallus sp.
.
.
.
and much more

Please email us if you are interested in collaborating:
daniel.beljaew@hoch-rep.com / christian.hoch@hoch-rep.com

FYI: We will be attending the Hamm show
0.0.30 Chelus fimbriatus perfect condition
3.3 Uromastyx ornata philbyi young cb21
1.1 Uromastyx dispar flavifasciata cb20
1.1 Uromastyx acanthinura flame
0.0.5 Uromastyx thomasi cb23
2.1 Varanus Glauerti (subadult female/adult males)
1.6 Lophosaurus dilophus (5 subadult, 2 adult)
1.3.1 varanus Reisingeri cb22
0.0.30 Rachodactylus auriculatus cb23
0.0.50 Correlophus ciliatus different morphs cb22
0.0.11 Mniarogekko chahoua cb22
0.0.4 Rachodactylus leachianus mt koghis troeger
0.0.5 Rachodactylus leachianus bayonaise
0.0.4 Nu ana High pink
0.2 Gastroteca peruana cb2021 ready for breed
1.2 Polychrurus peruvianus
1.1 Egernia depressa
2.1 Amphisbaena fuliginosa
1.1 amerothyplos reticulatus
2.2.4 Tiliqua gigas evanescense reduced pattern
1.1 Microlophus albernaiensis cb22
1.2 Timon Princeps cb 22
0.0.4 Tiliqua nigrolutea lowland
3.3.10 Pogona vitticeps high end red trans and het trans and het thunderbolt some of them
70 leopard geckos adult ready for breed (20 black night in the pack)
2.3 nephrurus levis levis
2.4 Chondrodactylus angulifer
1.1 Nephrurus vertebralis
0.0.1 Nephrurus w wheeleri connected band
1.1 Anolis e Potior ready for breed virgin
1.1 Anolis Guamuhaya adult proven
2.2 Anolis barbatus adult male and young 2.1
1.1 Corucia zebrataa
+3
PREMIUM
Verkaufe Echsen
varanus und nephrurus für Houten/Hamm
1,0 varanus prasinus merauke CB 2019
0,0,3 varanus varius CB 2022 (maybe 1,2) one bell, 2 normal
1,2 underwoodisaurus millii hypo CB 2019
1,3 underwoodisaurus millii hypo CB 2022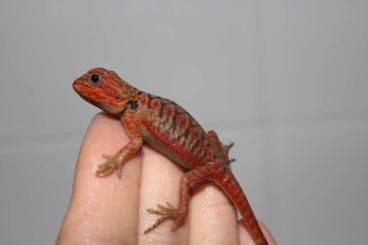 +18
PREMIUM
Verkaufe Schlangen
Delivery For hamm or houten show
0.0.30 chelus fimbriatus babies
0.0.5 uromastyx thomasi cb22
0.2 gastroteca peruana young adults
5.10 tarentola chazaliae
1.0 sauromalus ater red back
1.0 hemiteconix taylori
1.0 geckoella peguensis
0.0.3 that looks 1.2 Timon princeps
70 leopard gecko different morphs many adult and juvenile include (10)black night
8 pogona vitticeps high red hypo het trans and hypo trans very good quality
0.0.30 Rachodactylus auriculatus normal- medium-high quality
0.0.11 mniarogekko chahoua
0.0.3 nu Ana high pink leachianus
0.0.3 bayonaisse leachianus
0.0.2 mt koghis gt leachianus
0.0.2 hydrosaurus pustulatus cb22
0.0.2 microlophus albermaiensis looks pair
0.0.100 correlophus ciliatus
0.0.2 tiliqua nigrolutea lowland
0.3 lophosaurus dilophus (adult/subadult)
1.1 egernia depressa adult
2.2 uromastyx ornata philbyi juvenile
1.1 uromastyx flavifasciata babies
0.1 n.amyae
1.4 n.Levis
1.1 n.vertebralis
0.0.4 that looks 0.4 Nephrurus wheeleri cintus
0.1 Nephrurus wheeleri wheeleri
3.3 chondrolactylus angulifer
1.1 petrosaurus thalasinus
1,2 Diplodactylus granarensis rex
3.3 diplodactylus vittatus
3.3 diplodactylus furcosus
0.0.2 amerotyphlops reticulatus
2.1 amphisbaena fuliginosa
1.2 enyalioides laticeps
3.7 polychrurus marmoratus
1.2 Uracentron flaviceps
3.3 tiliqua gigas evanescense reduced pattern from patternless selection
3,3,6 Eurydactylodes occidentalis
0,0,5 Eurydactylodes symmetricus
3.3 uroplatus true ebenaui
0.0.5 uroplatus guentheri

More info pm, I'm looking for 1.0 lophosaurus dilophus adult/subadult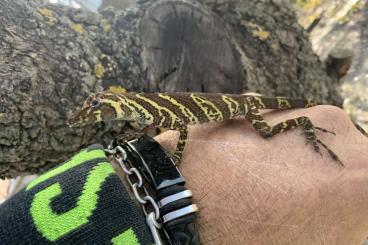 +10
PREMIUM
Verkaufe Echsen
Leachianus Heloderma Anolis Potamites
CORREOLOPHUS CILIATUS
0.0.1 LW Charcoal
0.0.1 LW Tricolor
—————————————
RHACODACTYLUS LEACHIANUS
0.1 SNOWFLAKE CB18

CB21
0.1 Mt Koghis Friedel EXTREM High Pink
1.1 Mt Koghis Friedel Pink
0.1 GTX US LINE Extrem High Pink White
1.0 GTX US LINE Pink
0.1 Nuu Ana Cemelli

CB22
0.0.2 Yate x Mt Koghis Very big parents
0.0.1 Mt. Koghis Friedel F2
0.0.2 Mt. Koghis Allen Repashi Line
0.0.1 Rivière bleu Super Pink X Sunburn

2.2 Mniarogekko chahoua ML

2.2 Anolis transversalis
2.2 Anolis fuscoauratus
1.2.9 Anolis bombiceps
4.4 Anolis trachyderma
2.2.8 Potamites spec nova
2.2 Potamites ecpleopus
10.10.30 Stenocercus fimbriatus
7.7 Gonatodes conncinatus
5.5 Gonatodes humeralis
2.5 Lucasium damaeum CB22
10.7 Diplodactylus vittatus CB22
10.7 Diplodactylus furcosus CB22
0.0.7 Phyllurus amnicola CB22
0.2.1 Nephrurus cinctus CB22
1.1 Nephrurus wheeleri Breeding pair CB21
2.2 Nephrurus pilbarensis
0.2 Nephrurus pilbarensis
0.3 Nephrurus pilbarensis Het albino
2.2 Polychrus peruvianus
0.0.5 Hynobius nebulosus

Trades possible - Looking
Gastropholis prasina
Eurydactylodes spec.
Anolis potior / luteogularis / smallwoodii
Looking for Hamm March
Nephrurus amyae
Crotaphytus sp
Ptenopus sp
Coleonyx sp
Cyrtodactylus(gekkoella) sp
Pristurus sp
Pachydactylus rugosus
Varanus storri
Varanus primordius
Varanus caudolinea
+6
PREMIUM
Verkaufe Schlangen
Nachzuchten abzugeben / Echsen / Schlangen / Dendrobaten
Abzugeben:
NZ 12/2021 Dasypeltis gansi
NZ 2022 Dasypeltis gansi
1,1 Lampropeltis leonis NZ 2021
NZ 2022 Strophurus ciliaris
NZ 2022 Quedenfeldtia moerens
1,0 Microlophus albemarlensis
0,1 Nephrurus cinctus wheeleri
1,0 Pseudogekko smaragdinus
2,0 Dendrobates tinctorius, NZ 2020 (Brasilianer)
2,0 Dendrobates tincorius, NZ 2019 (Lime green)
+2
PREMIUM
Verkaufe Echsen
Nephrurus, Egernia, Rack, Brutapparat
Gebe aufgrund der Auflösung meiner Nephrurus Zucht folgendes ab.
1.2 Nephrurus levis pilbarensis ( Albino, het Albino, het Albino/ Patty NZ 2020-2021)
0.0.1 Nephrurus levis levis het Patty
0.0.2 Egernia hosmeri NZ 2019 leben zusammen und harmonieren auch miteinander.
Rack V28 einschl. Belüftung und Heizung
Rack V18 einschl. Heizung
Anfragen gerne per Mail
+11
PREMIUM
Verkaufe Echsen
Spilotes, Panoptes, Dracaena, Pseutes
LAST CALL FOR HAMM

-1.1 Spilotes pullatus.
-2.2 Spilotes (pseutes) sulphureus.

-1.0 Varanus salvadorii CB
-0.0.2 Varanus cumingi Super HY
-1.0 Varanus panoptes.

-1.1 Dracaena guianensis young big pair
-1.0 Dracaena guianensis adult *good price due to cancellation*

-0.1 Crocodylus siamensis 160cm, *really good price due to cancellation*
-0.0.4 Paleosuchus palpebrosus
-0.0.1 Paleosuchus trigonatus 60cm
-1.2 Chelus fimbriatus big male, females 20cm.

-1.1 Tiliqua gigas halmahera
-1.3.2 Cachryx alfredschmidti

Geckos

-0.1 Rhackodactilus leachianus Nuu Ana small
-0.1 Rhackodactilus leachianus Bayonaise adult

-18 Rhackodactylus Auriculatus possible (6.12)
-0.0.7 Rhackodactylus Auriculatus

-0.0.7 Mniarogecko chahoua
-0.0.5 Nephrurus weleeri cinctus (paternless)

#NublarReptiles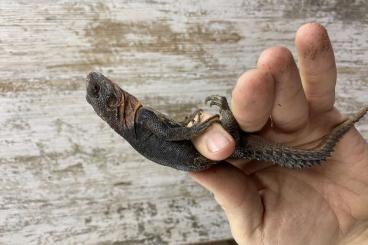 +23
PREMIUM
Verkaufe Echsen
Cachryx, Melinus, Matamata, Paleosuchus, Siamensis
Hamm

-1.0 Varanus salvadorii CB
-1.0 Varanus melinus *good price due to cancellation*
-0.0.2 Varanus cumingi Super HY
-1.0 Varanus panoptes.

-1.1 Dracaena guianensis young big pair
-1.0 Dracaena guianensis adult *good price due to cancellation*


-0.1 Crocodylus siamensis 160cm, *really good price due to cancellation*
-0.0.5 Paleosuchus palpebrosus
-0.0.1 Paleosuchus trigonatus 60cm
-1.2 Chelus fimbriatus big male, females 20cm.

-1.1 Tiliqua gigas halmahera.
-1.3.2 Cachryx alfredschmidti


Geckos

-0.2 Rhackodactilus leachianus Nuu Ana small
-0.1 Rhackodactilus leachianus Bayonaise adult

-18 Rhackodactylus Auriculatus possible (6.12)
-0.0.7 Rhackodactylus Auriculatus

-0.0.7 Mniarogecko chahoua
-0.0.5 Nephrurus weleeri cinctus (paternless/reduced paternless)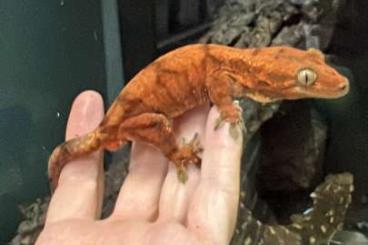 +16
PREMIUM
Verkaufe Schlangen
Ready for hamm or houten show nov-dec
Ready for ✈️ cb2022-21 Houten or hamm

-eublepharis macularius different morphs cb22
-black night leopard gecko cb22
-tiliqua g evanescense from patternless parents cb22
-Nephrurus Levi's levis cb22
-Nephrurus vertebralis cb22
- Nephrurus wheeleri w. Cb22
-hemiteconix taylori male adult proven cb
-Nephrurus stellatus Males young and adult male cb
-underwoorsario husbandi cb22
- chondrolactylus angulifer cb22 pairs
-sauromalus ater red back granite
- microlophus albermaiensis
- Timon princeps
-pogona vitticeps high red hypo het trans and hypo trans
-Rachodactylus leachianus high pink nu Ana
-uromastyx Acanthinura flame super high quality cb 2021
-uromastyx flavifasciata cb20 austria
-uromastyx ornata philby cb 20 import cites
-varanus prasinus merauke cb21
-varanus reisingeri cb22
-uromastyx thomasi cb22 registered in Spain
-Correlophus ciliatus Mix
-Mniarogekko chahoua *mainland cb22 and males
-Rhacodactylus auriculatus RED - cb22
-Tiliqua nigrolutea *lowland - pair cb22
-Uracentron flaviceps !!! -wc imported ltc
-Rhinoclemmys rubida rubida pairs ltc imported
-Drymarchon melanurus rubidus ltc imported
-acanthochelys spixii adult and babies
-hydromedusa maximiliani adult proven breeders
-acanthochelys Vanderhaegei adult proven breeders
-a.radiolata adult group and some youngs
-A. macrocephala adult proven breeders
-Messoclemys tuberculatus adult proven breeders
-M raniceps adult proven breeders
-Crotaphytus collaris subadult pairs
-chelus fimbriatus adult wc imported
-hydrosaurus pustulatus cb2022
-hemiteconix caudicintus adult proven breeders (many females good production many morphs) only as a group
-tiliqua s. Intermedia unsexed cb22
- egernia epsisolus female cb22
-egernia stockesi pair cb22
-egernia stockesi het albino cb22
-egernia depressa male cb22
-Pogona vitticeps "red hypo. trans" cb22
-Pogona minor "nominal/het translucent" cb22
-Laudakia brachydactyla cb22 and adults
-Uromastyx geyri cb22 registered in Spain
-Goniurosaurus hainanensis cb22-21 registered in Spain
-Elaphe obsoleta "leucistic"cb22-21
-Lampropeltis leonis x ruthveni / pastel king cb22-21
-Pantherophis guttatus microscales/scaleless/albino/nominal cb22-21
-Stigmochelys pardalis cb22 registered in Spain
-hybrid saranisorum x ciliatus cb22
-hybrid chahoua x ciliatus adult pair
-petrosaurus thalasinus pair subadult female adult male cb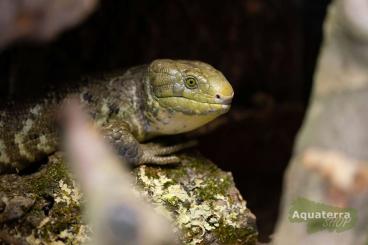 PREMIUM
Verkaufe Echsen
Hamm 10.09.22 / Corucia zebrata / Xenogama taylori / Nephrurus levis
At our table (big hall, row "W") at Terraristika in Hamm we offer:

- 1,0 corutia zebrata "Malaita"
- 1,1 xenogama taylori
- nephrurus levis levis (sexed)
- goniurosaurus bawangilensis (some sexed)
- goniurosaurus yingdeensis (sexed)
- dyscophus antongilii
and pogona viticeps, henrylawsoni, phelsumae, dendrobatidae and more !

No need to send emails, visit us at the show!
2.1 Uromastyx thomasi (young adults)
2.2 Uromastyx acanthinura flame (super parents, cb2021, spain)
1.1 Uromastyx ornata philby cb 2020 austria
1.1 Uromastyx flavifasciata cb 2020 austria
0.1 Nephrurus laevisimus
1.1.1 Underwoorsario husbandi albino
2.0 Nephrurus stellatus
1.2 chamaleolis barbatus baby size


I can be interesting in part of changes for;
1.0 crotaphytus auriceps
0.1 petrosaurus thalassinus
1.0 Nephrurus laevisimus
0.2 Nephrurus stellatus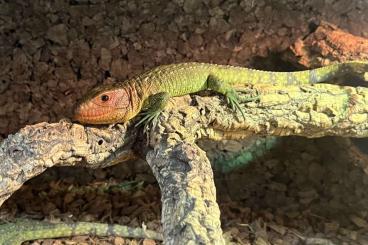 +11
PREMIUM
Verkaufe Echsen
Acanthurus, dracaena, leachianus, auriculatus, lilly white
Hamm show

-1.1 Varanus acanthurus
-1.3 Cachryx alfredschmidti
-1.1 Tupinambis merianae
-1.1 Dracaena guianensis adult pair
-1.1 Dracaena guianensis young pair
-1.1 Corucia zebrata

-0.2 Chlamydosaurus kingii
-1.0 Spilotes pullatus argusiformis

-1.1 Rhackodactylus auriculatus blotched red adult.
-0.0.19 Rhackodactylus auriculatus canadian line
-0.0.2 Rhackodactylus auriculatus high end red striped
-0.0.2 Correlophus ciliatus lilly white
-0.0.2 Correlophus ciliatus phantom lilly white

-0.0.3Rhackodactylus leachianus MT Koghis (mother dark morph)
-0.0.2 Rhackodactylus leachianus Pine island Popeye line
-0.0.2 Rhackodactylus leachianus pure Nuu ami

-1.1 Nephrurus weleri cinctus (little mistake)
Hier bei dem www.terraristik.com Kleinanzeigen können Sie:

Terrarientiere kaufen, verkaufen und tauschen.
Tiere und Zubehör finden oder kostenlos oder als Premium Inserat inserieren.
Kontakt mit Züchtern und Händlern aus dem In- und Ausland aufnehmen.