Search Spiders and Scorpions
Wir suchen Slings, juvenile, adulte Tier
PREMIUM
7 months ago - Burg (Dithmarschen)
---------------------------- exo-pet.de ----------------------------
Wir suchen Slings, juvenile, adulte Tiere von:

Augecephalus spp.
Brachypelma spp. (auratum, klaasi, emilia)
Cyriocosmus spp. (alle, ausser elegans + ritae)
Grammostola spp. (anthracina, rosea, porteri)
Ephebopus spp.
Euathlus spp. (all!)
Hapalopus sp Colombia small
Harpactira spp.
Harpactirella spp.
Homoeomma spp (from Chile, all!)
Phormictopus spp.
Poecilotheria fasciata
Poecilotheria metallica
Poecilotheria sp. Lowland
Sericopelma spp.
Theraphosa spp. (apophysis + blondi)
Xenesthis spp. (immanis + sp. blue)

Holconia murryaensis
Cupiennius getazi
Phiddipus spp.

> Onlineshop with large quantity of invertebrates
> Easy and safe payment by Paypal
> Professional packing and shipping in EU

WE OFFER RARE TARANTULAS, TRUE SPIDERS, LIPHISTIUS, MILLIPEDES, ISOPODES & MORE.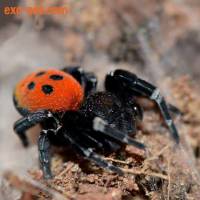 PREMIUM classified