Crustraceae non aquatic standard ads
Crustraceae non aquatic Premium ads: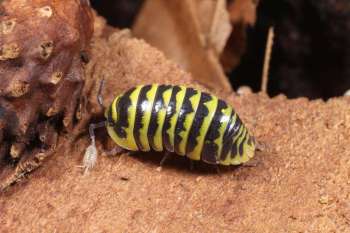 +5
PREMIUM
Sell Crustraceae non aquatic
Cubaris. Armadillidium, Porcellio etc
Versand innerhalb Deutschlands wieder
möglich.
AKTION: 20% RABATT auf Asseln!

https://www.buthidae.eu/Shop-_-Stocklist--k1-
Biete-k2-.htm

Armadillidium depressum
Armadillidium granulatum
Armadillidium maculatum
Armadillidium maculatum 'Yellow'
Armadillidium cf. peraccae 'Corfu'
Armadillidium werneri
Armadillo officinalis 'Crete'
Cubaris murina *Philippines'
Cubaris sp. 'Kaeng Krachan'
Cubaris sp. 'Panda King'
Porcellio haasi 'High Yellow'
Porcellio hoffmannseggi
Porcellio hoffmannseggi 'Dark'
Porcellio laevis 'Dalmatian'
Porcellio laevis 'Orange'
Porcellio ornatus 'Yellow'
Porcellioides pruinosus 'Orange'
Trachelipus cf. rathkii 'Orange'
Here in the www.terraristik.com classifieds you can:

Crustraceae non aquatic buy, sell and exchange.
Find animals and accessories or sell them free of charge or with a paid classified.
Contact breeders and dealers from Germany and abroad.