Jumping spider Anzeigen Standard
+1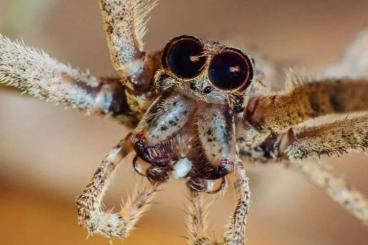 Suche echte Webspinnen
Looking for jumping spiders
Hello

I'm looking for jumping spiders spiderlings.
Bulk offers if posible.

Other true spiders slings are also welcome.
I will attand every event in the Netherlands.

Kind regards.

*foto from google for attantion.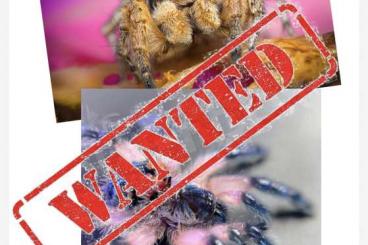 Suche Spinnen und Skorpione
WANTED: Jumping spiders & more UK
Hello!

I am looking for jumping spiders, jewel Tarantular and all other insects at trade price for my store! Please email me cameron@bugboxuk.co.uk or WhatsApp +4407908179251 thanks!
Jumping spider Anzeigen Premium
Hier bei dem www.terraristik.com Kleinanzeigen können Sie:

Terrarientiere kaufen, verkaufen und tauschen.
Tiere und Zubehör finden oder kostenlos oder als Premium Inserat inserieren.
Kontakt mit Züchtern und Händlern aus dem In- und Ausland aufnehmen.