shrimp and other crustacean standard ads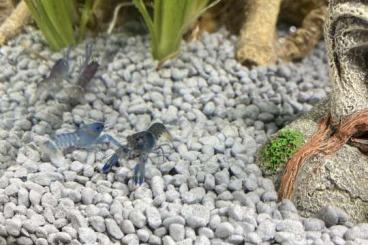 Sell shrimp and other crustacean
Junge Cherax bereit zur Abgabe
Habe noch junge Cherax zur Abgabe !!!
Nur Abholung kein Versand bei Interesse einfach melden .
Preis 20 Euro pro Tier !!!
Sell shrimp and other crustacean
Caridina sp. "YKK Skeleton" Rarität
Hallo ich verkaufe hier einige meiner Caridina sp. "YKK Skeleton" es ist ein sehr erbfester Stamm mit knallig Gelben Kopf und einem transparenten Hinterleib.
Ich halte sie auf auf aufgesalzenen Osmosewasser. Die Garnelen stehen super da und sie erhalten keine Ausselektierten Tiere oder zu alte Garnelen ich möchte das sie Freude an den Garnelen haben.

Pro Tier hätte ich gerne 8,50€

Liebe Grüße
+2
Sell shrimp and other crustacean
Verschiedene Garnelen Neocaridina und Caridina
Habe von meiner Hobbyzucht wunderschöne junge verschiedene Garnelen :
Neocaridina und Caridina abzugeben.

Zu meiner Person ich bin ein begeisterter Garnelen-Freund und praktiziere dies als reines Hobby, ich züchte verschiedene Neocaridina und Caridina Garnelen in verschiedenen Farben und Größen. Hierbei ist es mir wichtig mich kontinuierlich zu optimieren um neue oder bestehende Sorten zu züchten.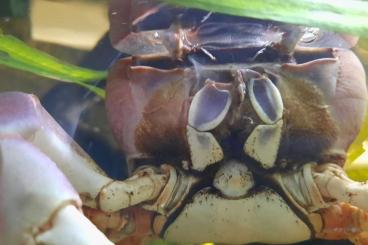 +2
Sell shrimp and other crustacean
Cardisoma carnifex. 0.0.1
Cardisoma carnifex 0.0.1 ca 9 Jahre alt.
Abgabe nur in Becken mit mindestens 120cm kantenlänge. Das Tier benötigt einen großen Wasser sowie landteil. 15€ FP

Kein versand

Abholung in 85435
shrimp and other crustacean Premium ads
Here in the www.terraristik.com classifieds you can:

shrimp and other crustacean buy, sell and exchange.
Find animals and accessories or sell them free of charge or with a paid classified.
Contact breeders and dealers from Germany and abroad.