shrimp and other crustacean standard ads
+2
+2
Sell shrimp and other crustacean
Verschiedene Garnelen Neocaridina und Caridina
Habe von meiner Hobbyzucht wunderschöne junge verschiedene Garnelen :
Neocaridina und Caridina abzugeben.

Zu meiner Person ich bin ein begeisterter Garnelen-Freund und praktiziere dies als reines Hobby, ich züchte verschiedene Neocaridina und Caridina Garnelen in verschiedenen Farben und Größen. Hierbei ist es mir wichtig mich kontinuierlich zu optimieren um neue oder bestehende Sorten zu züchten.
+2
Sell shrimp and other crustacean
europ.Süßwasser-Garnelen WF
Die Garnelen waren damals zufällig mit auf der Senke . Gefangen wurden sie im Süßwasser aber im Aquarium bekommt ihnen das bremer Leitungswasser mit einer Prise Salz sehr gut . Sie fressen Pellets , Frostfutter , Flocken usw. und sind stetz die ersten am Futter....egal ob am Boden , im Freiwasser oder an der Oberfläche . Um welche Art es sich genau handelt kann ich nicht sagen ......sind,wie gesagt,Wildfänge .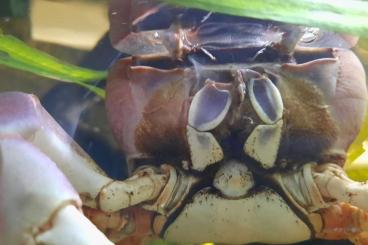 +2
Sell shrimp and other crustacean
Cardisoma carnifex. 0.0.1
Cardisoma carnifex 0.0.1 ca 9 Jahre alt.
Abgabe nur in Becken mit mindestens 120cm kantenlänge. Das Tier benötigt einen großen Wasser sowie landteil. 15€ FP

Kein versand

Abholung in 85435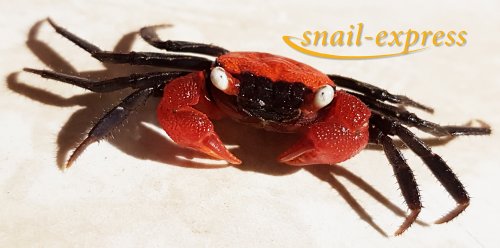 +1
shrimp and other crustacean Premium ads
Here in the www.terraristik.com classifieds you can:

shrimp and other crustacean buy, sell and exchange.
Find animals and accessories or sell them free of charge or with a paid classified.
Contact breeders and dealers from Germany and abroad.